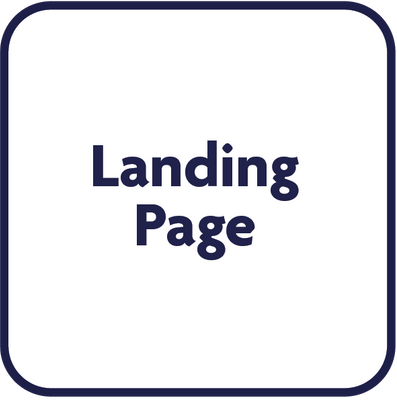 Landing Page Website Package
Project Services
$2,875.00
Our Landing Page Website Package is for businesses needing a presence online without the higher price point.

Here is an outline of what we provide in this Website Package (you will receive a full plan document outlining everything after purchase):
Meetings
SEO Set-up
Rocketspark DIY Training Video
Fully mobile optimised
1 page with a maximum 2000 words
All of your social media links
Facebook and/or Twitter feed
1 email form (contact us)
Google map with your business address
Up to 2 videos from Youtube
Up to 2 PDF documents uploaded
Up to 5 stock photos provided
Please note:
This package does not include content, if you would like a price for content please get in touch with us. Otherwise you will be required to provide all content for the site - writing, photos and anything else you would like on the site.
We do not organise pointing your domain at the website (if your domain is not held with Rocketspark). However we can provide recommendations for this, please ask.
You are responsible for your site actually going live, we get it to the point when it is ready, but you will need to pay Rocketspark before it can go live
You will pay a website hosting fee direct to Rocketspark, these start at $39 + gst per month and are subject to change. Please refer to Rocketspark's T&C's, which you will view before making your site live
After purchasing this Package you will receive a plan document outlining the Service Terms specific to this Package, via email. Please view our General Terms and Conditions here.
SKU: 10012